New Zealand Attractions Guide
New Zealand Attractions Guide is an online directory for tourism businesses in New Zealand offering attractions, activities, tours and other fun things to do. These attractions cover everything from relaxing and leisure activities, to fun family activities, to fast-paced action and adrenaline attractions. New Zealand sightseeing tours, fishing, wine tasting tours, art galleries, museums, jet boating, rafting, skydiving, natural hot pools and shopping are just some of what there is to see and do in NZ.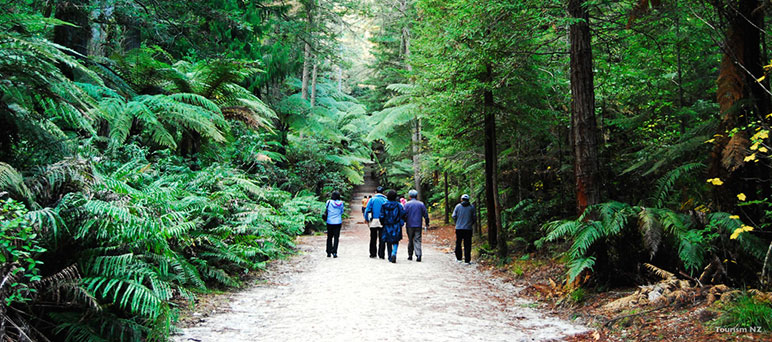 New Zealand Region Map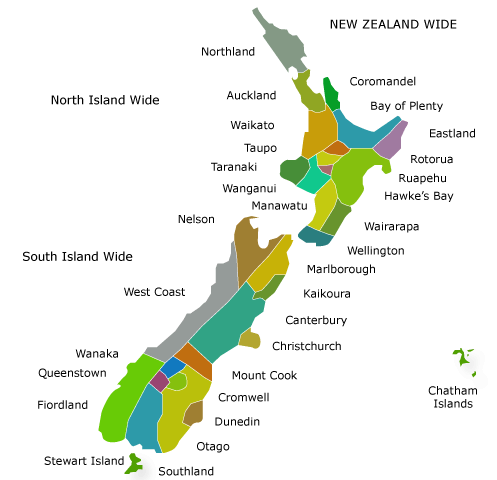 New Zealand Regions A-Z

New Zealand Wide
Attractions & Things to Do in New Zealand
New Zealanders pride themselves on their innovation and ingenuity. New Zealand is home to the original bungy jump, home to the world's first '3-D' Great Maze, produces some of the world's finest wines, and is the backdrop for filming the Lord of the Rings and The Hobbit film trilogies. Read the top 5 things to do in New Zealand or find things to do in New Zealand by location.
Whether you are on holiday in New Zealand with your family, as a couple, or with a group, there is something to suit everyone. Family attractions include riding a Gondola in Queenstown, Rotorua or Christchurch, exploring the unique Stuart Landsborough's Puzzling World, visiting the Te Papa Tongarewa Museum of Wellington, exploring the Castle Pamela in Tirau, or riding the fun rides at Rainbow's End in Auckland. Couples and groups alike can enjoy cycling the Otago Central Rail Trail - the Original Rail Trail of New Zealand, visit an ice bar for a frozen bar experience, or relax in one of the many natural hot pools located around New Zealand.
For the extreme, adrenaline attractions abound throughout New Zealand. You can leap from an airplane on a thrilling sky diving experience, get dropped off by a helicopter on unique and rugged terrain and ski the slopes at a dizzying altitude, jump off a bridge or suspension pod attached only by a bungy cord to your ankles, or ride the Nelson Fly by Wire reaching speeds of up to 100 kilometres per hour!
Maori Culture is an integral part of New Zealand society. Perhaps the most well known piece of Maori culture is the Haka, a Maori war dance that is performed at many important events, including before each All Blacks game of rugby. With many Maori tourism businesses established around New Zealand, you can enjoy a unique Maori experience such as a traditional art practice, learn of ancient Maori legends, watch captivating Maori performances and join in a traditional Maori hangi (or meal).